Published Blogs & Radio Shows
On the Edge with Val Machado - It's About the Process!
Val Machado is an educational leader, consultant and lecturer. She is an enthusiast of social ideas proposed by the philosopher, educator and artist, Rudolf Steiner. In the last two decades, Val has dedicated herself to making such ideas and ideals a reality through social development of schools and communities throughout North and South America. In the educational and philanthropic institutions where she has worked, Val has introduced an organizational development model known as Collaborative Spiritual Partnership, which is built upon the understanding of the social processes and the stages of development of relationships and partnerships, connected to life processes and social laws as presented by Rudolf Steiner. She has worked as a Director, Coach, Manager and Coordinator to promote Collaborative Spiritual Partnership with many schools across the Americas using the life processes and the 7 Stages of Partnership with parents, teachers and schools communities, including the Waldorf School in Brooklyn, NY, the NYC Department of Education, and Fordham University. In addition to school based work, she is the Founder and a member of the Advisory Board of the Avalon Initiative, an Independent Think Tank for Education Renewal in the US. For her long standing track record of volunteer work as well as professional service in the United States, she was awarded the New York City Award for Educational Leadership Recognition; she is a spokesperson for the Alliance for Quality Education; a member of PENNY, the Progressive Educators Network of New York; and founder of the Rising Generation Scholarship Fund in the United States. Val earned an MBA in finance from IBMEC in Rio de Janeiro and a master's degree in Waldorf School Administration and Community Development from Sunbridge College, New York, USA. She has trained in Handwork Teaching at Sunbridge, Movement Therapy, at the Spacial Dynamics Institute and Anthroposophical Studies in English at the Goetheanum in Switzerland. Currently, Val is the Pedagogic Administrator at the Waldorf Rudolf Steiner School in São Paulo, Brazil.
On the Edge with Dr. Joe Tafur - Healing the Mind, Body and Soul with Plant Therapy
Joe Tafur, M.D., is a Colombian-American family physician originally from Phoenix, Arizona. After completing his family medicine training at UCLA, Dr. Tafur spent two years in academic research at the UCSD Department of Psychiatry in a lab focused on mind-body medicine. After his research fellowship, over a period of six years, he lived and worked in the Peruvian Amazon at the traditional healing center Nihue Rao Centro Espiritual. There he worked closely with master Shipibo shaman Ricardo Amaringo and trained in ayahuasca shamanism. In his new book "The Fellowship of the River: A Medical Doctor's Exploration into Traditional Amazonian Plant Medicine," explores this unique experience and integrative medical theories.
On the Edge with Kianga Ford - Let's Talk About Men!
Kianga Ford is a certified Orgasmic Meditation trainer and desire-based life coach. She is the founder of Infinite Man Coaching where she works with men to live their fullest lives through accessing their emotional depths, passion, power and unwavering commitment to purpose. Her vision is of a divine masculine and a divine feminine that are each vibrant and empowered and which come together in ecstatic and delightful union and play with one another.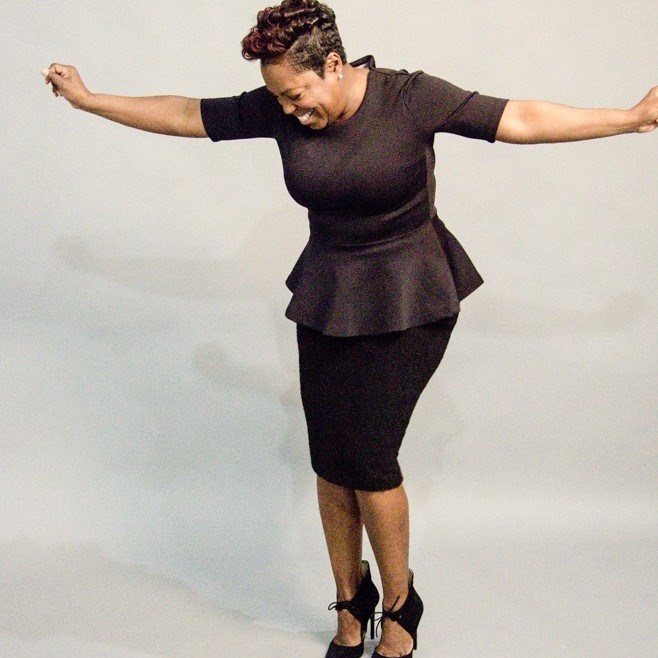 On the Edge with Vallori Thomas - Thoughts, Actions and Possibilities are the Key to Purpose
Vallori Thomas is a coach, speaker and founder of WOW Coaching and Consulting. Vallori is a practitioner of Context Mastery, with a decade of experience in team and group dynamics, communication, and both one-to-one and group coaching. She facilitates corporate trainings as well as adult and youth leadership development programs for Momentum Education and Aiming High Inc. in New York City, Los Angeles and Atlanta. Vallori Thomas is a Possibilitarian! Through her leadership development trainings, personal coaching, speaking engagements, and soon-to-be-released book, It's a Great Day to be Amazing, she helps clients to see the vastness of possibilities and the impact of having choices from an empowered perspective. Her nonprofit organization, Take Higher Ground, provides personal effectiveness and performance training to women seeking to re-enter the workforce following an institutional hiatus.
On the Edge with Robyn Ochs - Embracing the Complexities of Sexual Orientation
Robyn Ochs is an educator, campus speaker, grassroots activist and editor of the Bi Women Quarterly, and two anthologies: the 42-country collection Getting Bi: Voices of Bisexuals Around the World and RECOGNIZE: The Voices of Bisexual Men. Among other things, she crafted the definition of bisexuality that is used by many bi+ activists around the world: "I call myself bisexual because I acknowledge in myself the potential to be attracted -- romantically and/or sexually -- to people of more than one sex and/or gender, not necessarily at the same time, in the same way, or to the same degree." This spring, she was named by Teen Vogue as one of "9 Bisexual Women Who are Making History," and she was chosen to represent Massachusetts on the Advocate's "50 States, 50 Heroes" list. Robyn is deeply committed to intersectional and sustainable activism, to working with others to build coalitions across identities and across social movements, to supporting emerging leaders, and to continually learning and growing. An activist for 50 years (so far), she is in it for the long haul.

Photo credit: Marilyn Humphries
On the Edge with Nitin Ron - Saving Lives with Love and Meditation
Dr. Nitin Ron is a neonatologist and high altitude mountaineer. He is an associate professor of pediatrics and assistant director of the NICU at NYP Brooklyn Methodist Hospital. He has given 3 TED talks, and leads a research project in the Himalayas, including the Mt. Everest region, involving ultrasound of optic nerve and the body, to predict mountain sickness. His research also involves studying the effect of meditation in acclimatizing the body to high altitude. He has just finished the first draft of his book, titled 'The Science behind Pranayama and Meditation', which he is co-authoring with his father. He constantly encourages his students to rearrange the paradigms with which they run their lives, and therefore to re-invent themselves every moment! In addition, he volunteers as an art guide at the Rubin Museum of Himalayan Art in New York City, as a reminder that medicine is as much an art as a science!
On the Edge with Rob Wergin - Healing with Divine Energy
Rob Wergin is a gifted healer, clairvoyant, clairsentient, clairaudient and Author. Through his powerful gifts, Wergin has helped tens of thousands of people of all ages. He draws from both Native American and Christian traditions and works with people of all spiritual persuasions. In the last 14 years, Rob has provided transformation to almost 50,000 people, and has led large and small groups throughout the country, including Omega Institute, Agape International Spiritual Center, and Mile High Church in Denver. He is featured in the full length film Heal, alongside Deepak Chopra, Michael Beckwith, Bruce Lipton, Gregg Braden, and many others.
On the Edge with Lena Koropey - Shifting the World with Kindness
Lena Koropey, Founder of Gramercy Protocol, provides strategic business etiquette and communication skills counsel to Fortune 100 companies and entrepreneurs, representing some of the world's most respected brands. Recognized globally as an etiquette expert, Lena has been featured in print and on television and radio for TIME, Inside Edition, Fox News, WNYW, WTVT, WCBS-TV, NY1 Money Matters, and VoiceAmerica Business Network. In addition to working with corporate clients, Lena is an Associate Professor at Business School Lausanne in Switzerland where she teaches a course at the MBA and Executive MBA-level on International Business Etiquette for Responsible Leaders.
Photo Credit - Robert Campbell Digital Media, LLC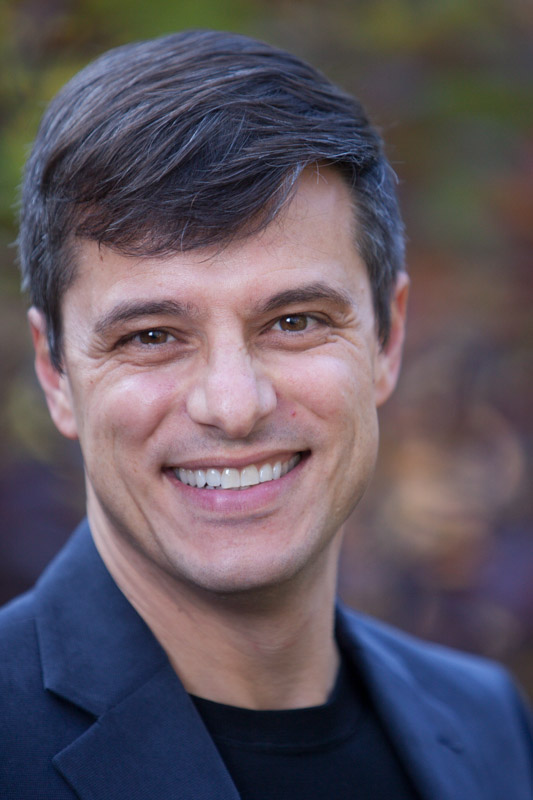 On the Edge with Frank Anderson - Your Pathway to Permanent Emotional Health and Self Awareness
Dr. Frank Anderson is one of the nation's leading mental health professionals specializing in treatment of trauma and disassociation. Committed to promoting compassion, hope, healing and non-violence in a troubled world, Dr. Anderson specializes in understanding and treating the effects of psychic pain and trauma. From attending the Spirit of Humanity Conference in Iceland and counseling survivors immediately following 9/11 in New York City to meeting the Dalai Lama and collaborating with Disney/Pixar, he remains active and engaged in his profession. Dr. Anderson also travels around the world as a proponent and instructor of the Internal Family Systems (IFS) psychotherapeutic modality—an evidence-based treatment that offers an accelerated path to self-awareness and permanent emotional healing.
On the Edge with Amy Jindra - Healing Deep Wounds and Sexual Trauma with Tantra
Amy Jindra is a powerful Tantra Teacher, Sacred Sexuality Coach, Author and Musician. Passionate about sharing sacred sexuality and the healing it brings through tantra. Amy takes great pride helping create a world without shame and guilt, especially around sexuality and our bodies, so that everyone can live a fully expressed and vivid life. Her mission is to build a platform of sexual health and education programs, bring awareness to sexual trauma and the power of tantra to heal. Through her 5013c, The Magic of Psalm, Amy is shedding light on sexual education and the power it can bring to end sexual violence and sex trafficking.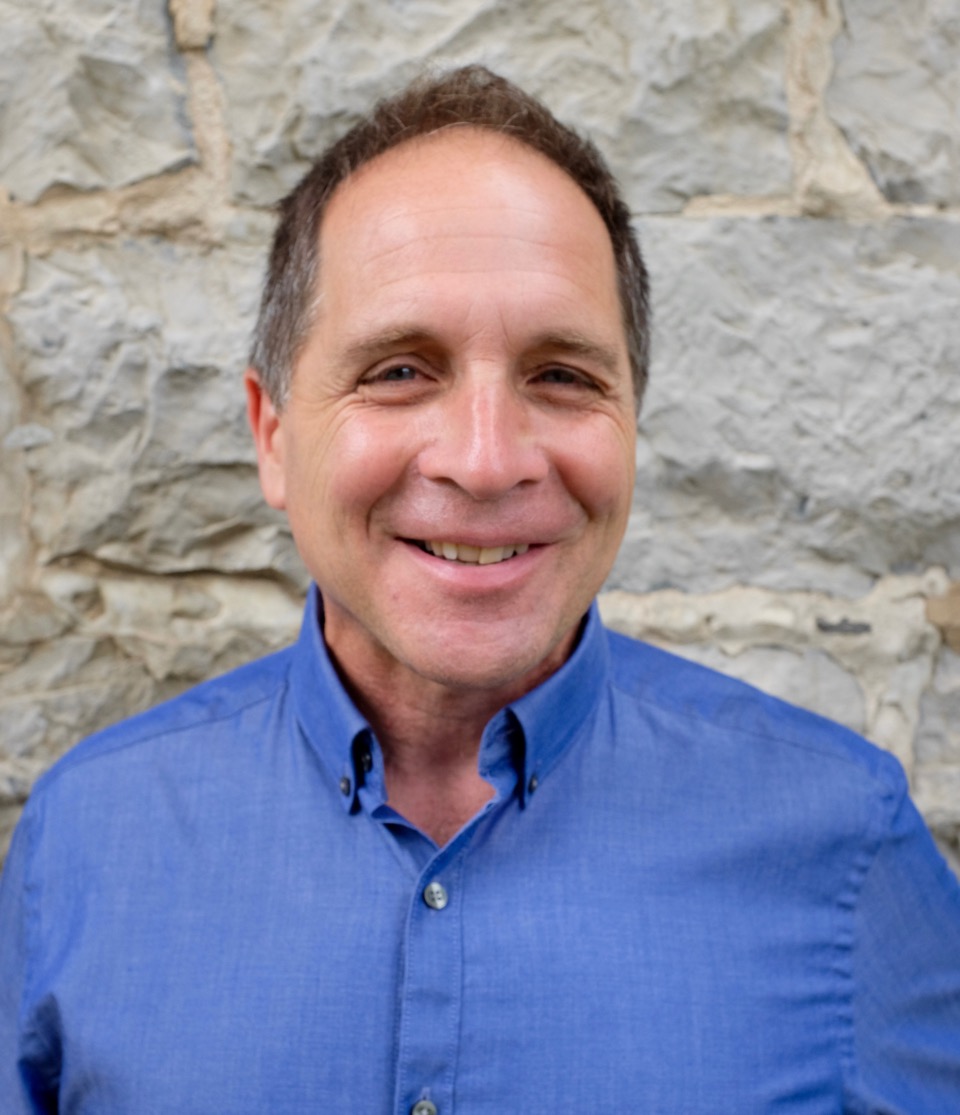 On the Edge with David Levine - Teaching Empathy, Building Communities
David Levine is an educator, writer, musician, and a nonprofit leader with more than 30 years of experience. Today, he focuses on creating caring and compassionate school cultures, where social and emotional learning and emotional intelligence are foundational practices, using music and song as tools. He has produced a Parent's Choice Gold Award winning recording of children's music and an award-winning music video documentary, focusing on empathy and social decision making. David inspires both children and adults to look within to make a difference without.
On the Edge with Carla Moore - Passion + Purpose = Power
Carla Moore is Vice President of Point of Sale Strategy and Education for Home Box Office (HBO)in New York. Her department develops new sales approach strategies and designs sales training curriculum and continuous education programs for sales brand ambassadors. She is also a leadership author, speaker and certified transformation coach. Her new book CRASH! Leading Through The Wreckage captures the lightening moment that led to her epiphany about the role of personal transformation in improving leadership and life.
Photo David Noles
On the Edge with Sylvie Shining - Raising Consciousness through Ancient Traditions
Sylvie Shining is an Energy Counselor, Medicine Woman and the founder of Sweet Eagle Tribe Medicine. Shining guides people to awaken their consciousness, leading the art of healing the human structure with humor, sobriety and compassion. For more than 20 years, she has been Dance Chief of the Eagle Dance in Brazil and France. She spreads the teachings of the Council of the Ancients of the 13 Moons around the world. Shining brings together philosophies, cultures and traditions for all those who seek the path of self-realization through knowledge, rituals, ceremonies, initiations and personal healings.