A Journey of Liberation ~ September 13 - 20, 2019
Learn the Art of Non-Attachment
Cut the Cords that Bind
Allow the Past to be your Guide
Let go of Unhealthy Habits and Behaviors
Release Family Trauma
Embrace Every Part of You
Over nine days and nights, you will immerse in experiences, nature, the ethereal and mystical to differentiate what is within and what is out. Gaining profound insight into our way of Being.
A Journey of Self Discovery ~ September 22 - 29, 2019
Who are you at your Core Being?
What is your True Heart's Desire?
Discover what Clarity feels like.
Learn how to Trust Your Self.
Experience True Connection.
Where?
We will be staying at the Casa de Flores, a spacious hacienda located just outside of Loja, a vibrant community in the Granada Provence of Southern Spain. One hour from the port and resort city of Malaga just across the Mediterranean from Morocco, and two and 1/2 hours via train from Madrid, the area is easily accessible by plane, train and automobile. The casa comfortably holds space for six to eight guests and is nestled amongst olive, fruit, orange, lemon, almond, walnut, fig, nectarine, peach, apple, plum and apricot trees, grape and kiwi vines and lush gardens. The Moroccan influence in the region is strong from the Palace of Alhambra to the souks that line the winding streets up to the Abbey of Sacromonte. Snow fed rivers and meandering trails of the Sierra Nevada Mountains are our beck and call. We may wander the Alhambra Palace, Sacromonte, indulge in a traditional Arab Bath (Hammam), discover a quiet cove on the Mediterranean and/or explore small villages perched on hill tops. More importantly, you will spend nights immersed in a natural environment like none other, where the hustle and bustle of city will seem an old memory. And at the same time, everything will seem so....familiar.
How?
Days will normally begin with breakfast at 9am and a guided Experience at 10am. Followed by lunch and a break. Afternoon activities begin at 2pm followed by a break and dinner. In the evenings there will be shares and time for reflection. The schedule may shift based on outings, types of Experiences and at the discretion of Facilitators based on what arises individually and in the group. A variety of modalities will be employed (review the magic in the bios below) ~ in the process of changing our way of Being, an open mind is paramount.
The Basics
All food and housing is included. Food is prepared in Community based on your specific dietary requirements.
Transportation to and from Malaga (AGP) or Granada (GRX) airports or the Antequera Santa Ana train station is included. Your International travel is your responsibility.
All clients must purchase travel health insurance.
The Costa del Sol is known for its' abundance of sunshine even in September and October. Bring layers. Temperatures may be very warm during the day and chilly in the evening. Comfortable shoes and hiking boots recommended.
Investment
Individual Week $2500
Both Weeks $4300
Non-refundable $500 deposit required to hold your space. Payment plans available. International Travel not included. Local transportation will be available upon request.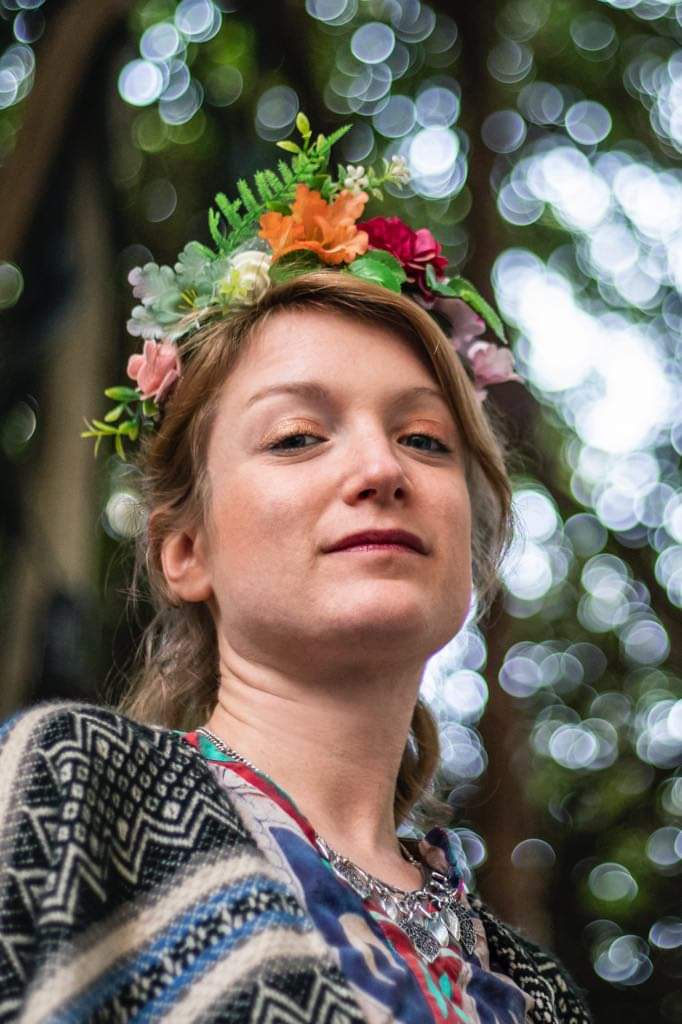 Hila is a shamanic energy healer, body and mind shifter. She has studied ancient shamanic medicine in Peru and combines it with integrative nutrition techniques to anchor newly found soul parts into a strong and beautiful body. Hila lives in Israel and travels around the world to practice the expansion of the human consciousness.
"I see my role as the pipe cleaner of the energetic world, along the way (pipes of emotion, soul) we find lessons that show us who we are and who we are becoming. We find our core, which is a unique and beautiful frequency of pure light" ~ Hila
An intuitive energetic therapist, certified hypnotist, instructor, professional speaker, and author, Hope has worked with over 10,000 Souls around the world transforming lives and perspectives guiding clients to their most wonderful life. Her laughter and light filled personality are infectious and it is impossible to not fall under her spell."We are all energy," Hope explains, "Illness, trauma and other events create energetic blocks that manifest in pain and suffering." Hope continues, "Once cleared, the possibilities in life for joy, happiness, peace, and love are beyond measure." "When you acquire the right tools, the world is your oyster." Using her powerful tools, Hope is able to sense and feel imbalances with an empathetic, healing non-touch approach, clearing doubts, fears, limiting beliefs and stories. She provides a safe secure setting to energetically ground and clear energetic blocks from trauma and abuse so that you may move forward and live the most joyous free life! We invite you to come and experience Hope's pure loving compassionate joyous grace and strength.
Liza is a Soul Awakener, Transformation Coach and Facilitator and Certified Consulting Hypnotist. Her expertise and passion is in the science of human development and transformation. Through mentoring and coaching professionals, Liza has helped clients from all backgrounds manifest their full potential, find balance in their lives and realize their vision. Following a decade long career in corporate finance, Liza worked for more than two decades in poverty alleviation locally and internationally. Her focus was transitioning under served individuals into the global economy using personal development programs and trade specific knowledge. But, Liza found her natural healing skills to be truly her niche and she now uses those skills along with nature therapy, modern coaching techniques and ancient knowledge to facilitate awakening in people of their passion, power and purpose. Her work has taken her to South Africa, Colombia, Peru, Spain and the United Arab Emirates. She is based in Westchester County, New York and Andalucia, Spain. Liza's education includes a Bachelors in Business Administration (American University), Masters in Public Administration (NYU Wagner), Masters in Education (CCNY), and additional Certifications and training through the International Coaching Federation, National Guild of Hypnotists, Family Constellations through Bert Hellinger Institute of Western Pennsylvania, Past Life Regression Therapy through The Weiss Institute, Authentic Relating Worldwide, the Foundation for Shamanic Studies, Landmark Worldwide and the Federacion Internacional de Reiki.